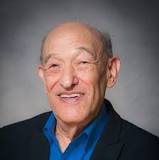 LECTURE AND PANEL: HARVARD PROFESSOR EMERITUS EZRA VOGEL AND THE CHINA FORUM WILL SPEAK ON THE GLOBAL IMPACT OF THE CHINESE DREAM
Harvard Professor Emeritus Ezra Vogel will discuss "Where is China Heading?" on April 6, 2018.
The Global Impact of the Chinese Dream
Nearly forty years ago, Deng Xiaoping fundamentally shifted the direction of China. Under the rubric of "reform and opening" (gaige kaifang), China has been utterly transformed, and in turn it is transforming the global order. Soon it will be the largest economy in the world. The decisions made in China today will influence the shape of the global economy, geopolitics, the environment, and health of the international order.
Harvard Professor Ezra Vogel will speak on "Where is China Heading?," based on his groundbreaking scholarship and clear-eyed observations of China over decades. He will analyze not only the aspirational character of the "China's Dream" but also the difficult issues that the Dream faces at home and abroad.
A panel of experts on Chinese history, economics, and political science
including Harvard alumni UNR Professor Hugh Shapiro and Bob Ching (former heard of Boston Consulting Group)
will join Professor Vogel for a discussion following the lecture and take part in a question & answer session.
Date: Friday, April 6th
Time: 6:00 - 7:30 pm